Welcome to strength and conditioning course
Strength and Conditioning Course specialise in upskilling fitness professionals and enthusiasts – your course to success!
We have tailored our courses to suit those who are passionate about developing their skills and expertise. We qualify new fitness professionals, upskill experienced trainers and turn enthusiasts into experts.
If you are keen to stay ahead of the curve, you have come to the right place. Our courses are comprehensive, but highly accessible to those who are willing to learn.
If you have any questions, don't hesitate to drop us an email. Myself and the other coaches at SCC will be more than happy to help.
Start your journey today!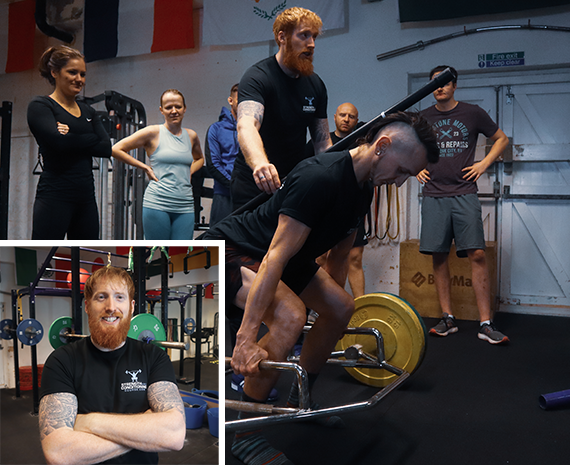 THE MOVEMENT MUSCLE MANUAL
strength and conditioning courses to take your coaching to the next level
Strength and Conditioning Course offers a variety of unique online courses as well as Active IQ certifications.
Our Active IQ certifications are CIMPSA endorsed and give you the necessary qualifications to work within the fitness industry (anywhere in the world, indoors and out). However, not all our students complete the qualifications with the aim of getting into the industry, more than 50% enrol with the aim of learning something new and challenging themselves.
Our online courses are designed to upskill both fitness professionals and enthusiasts with expansive online content. Each individual course is designed to make you a specialist in that discipline, whether it be Olympic Weightlifting, Plyometrics, Strength Training or Metabolic Conditioning – complete all 10 specialisms to become Strength and Conditioning Course Accredited (SCCA).
what coaches, pts and athletes think of our strength and conditioning courses
I've competed in MMA for over 10-years and have always found the strength and conditioning side fascinating. SCC has provided me with an accessible way to qualify as a strength and conditioning coach while competing professionally - the content is in-depth and the coaches are brilliant to work with!
As a competitive Powerlifter and a newly qualified personal trainer, I can honestly say I have gained so much from SCC, both as a coach and an athlete. The coaches always go the extra mile and their knowledge and experience is outstanding - I can't wait to help others hit the platform!
I work as a physiotherapist and also run a Pilates studio. For me, the next step was to become a fully certified personal trainer and strength and conditioning coach. This has given me the expertise to recondition my patients/clients back to a much higher level of performance.
I run a football academy and know just how important strength and conditioning is to the young athletes I train. I decided to gain all three certifications with SCC and have now expanded my academy to include 1to1 and small group strength training and conditioning sessions - 5 Stars!
I have always been passionate about fitness and extremely keen to improve my own knowledge and training. SCC's online content is in one word, exceptional. I highly recommend anyone with an interest in physical training to take on these courses, you won't regret it!
As a Chiropractor, I am keen to bridge the gap between rehab and performance. The strength and conditioning expertise I have gained at SCC will definitely help me to provide a more well rounded service to my patients.
Runners are starting to realise that strength training is absolutely essential to their performance and that coaches need to cater for this. SCC has given me the knowledge to effectively design and deliver more well-rounded programs that are already showing increases in performance whilst keeping injuries at bay.